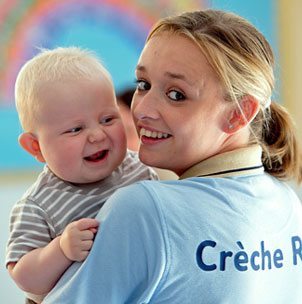 Half of parents don't get value for money from creche
Posted by Ellen Flynn
on
In a survey conducted by the Independent, it was discovered that 54 per cent of parents think that they do not get good value for money from their child's creche.
Rising creche fees
With childcare fees on the rise, having risen an average of €7 per week since last year, parents are frustrated with the level of care and the service that is offered by creches.
Report
The 2016/2017 Early Years Sector Profile commissioned by the Department of Children and Youth Affairs found that although fees for full and part-time child care vary from country to county, they are all on the rise each year.
On average it costs €174.16 per week for parents to send their children to full-time childcare (2016/2017) which has risen by ten euro since 2011 when it was €164.54. Even with new grants and incomes available from the government giving parents easier access to childcare, it still seems that childcare is too expensive a service for parents to take on.
The report revealed the full-time care is 34 per cent more expensive in affluent areas, with Dun Laoghaire-Rathdown parents paying an average of €228.34 per week.
Read here for everything you need to know when choosing childcare
Practitioners
The report also got a point-of-view from practitioners, with 59 per cent saying they want more training to protect children from abuse and neglect. The bulk of providers also wanted more training and information on the Children's First Act 2015.
What do you think? Do you think you're getting the value from your child's creche? Or do you want more? If so, what of? Let us know!
maternity&infant