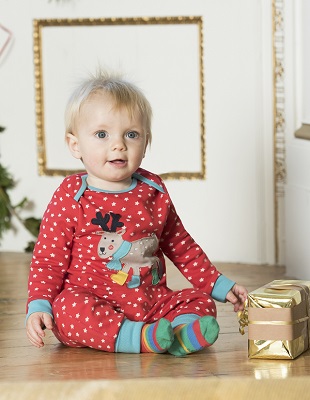 Check out our picks from Frugi's Autumn Winter 2017 collection
Posted by Ellen Flynn
on
When it comes to your kids, you want to give them the best. At Frugi, we have a range of organic kids clothes that will keep both you and your kids smiling! Our huge variety of organic cotton clothes will keep your kids covered from birth and beyond. That's not to mention the range of clothes for mums that'll keep you looking great from bump to breastfeeding!
We love an excuse to get our kids dolled up, snug and ready for play at any time of the year. But when it comes to Autumn Winter, we love the colours, nature-inspired designs and soft warm styles from Frugi. Take a look at our top picks from their collection here!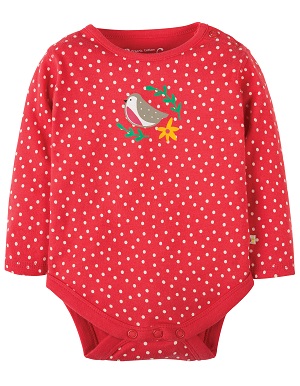 Reindeer Charlie Romper – €24.50
This little romper is perfect for both your little girls and boys for Autumn. Wear it with some super soft joggers for creche or playtime, or tuck it into a little pinafore or soft denim for those special occasions.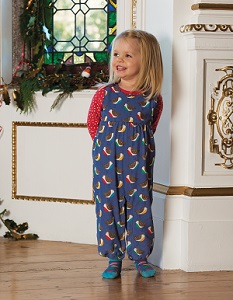 Robin Willow Cord Dungaree – €35
We LOVE this romper for our growing girls. The super cute print, mixed with the versatility of the shape make it perfect for those active girls.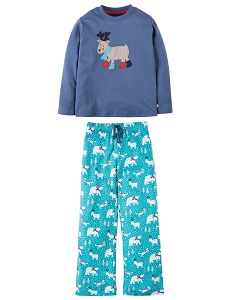 Reindeer Florrie PJs –  €30
This pyjama combo is a super soft, colourful option for girls. Not only is the print perfect for the wintery months, there's also a hint of festive cheer about it, without it being green, red or gold.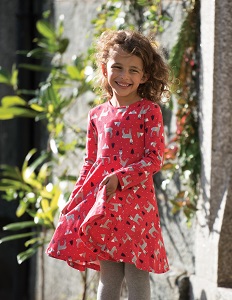 Reindeer Sofia Skater Dress – €33.50
Your girls will love the skater skirt on this bright red dress. The playful print, colour and shape make it perfect for everyday wear and for those special occasions.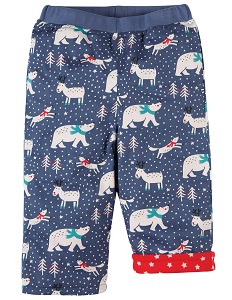 Topsy Turvy Trouser – €29
Your son is going to love the polar bears prowling around the winter scene on his trousers. Not only that, but the inside is sure to delight as well, making for an attraction, eye-catching cuffed option.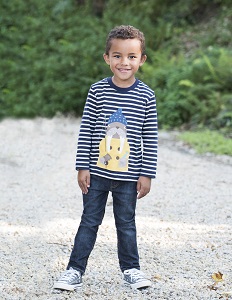 Walrus Discovery Applique Top – €23
We love the quirkiness of this long-sleeved top and your magic loving son will too! Emblazoned with an Albus Dumbledore look-alike your son will love the comfort and fun in this top.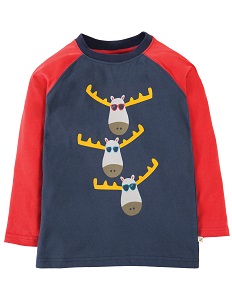 Harry Printed Top – €22
Nothing speaks 'winter' louder than some reindeer imagery, but to reign, it all in slightly why not put some sunglasses on your reindeer? With colourful antlers and accessories, your kids will love this soft, long sleeved top.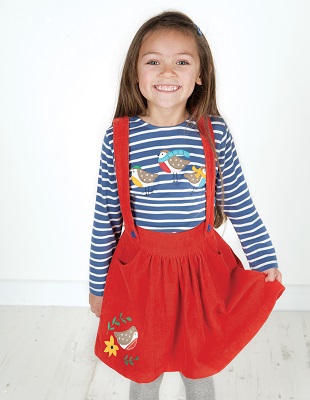 Enys Cord Skirt – €31.25 with Nyrah Applique Top €23
This adorable outfit is perfect for a little party or even just a regular day at preschool! We love the colours and she'll love the embroidered robins on the skirt and top!
Which is your favourite? Let us know in the comments!
maternity&infant