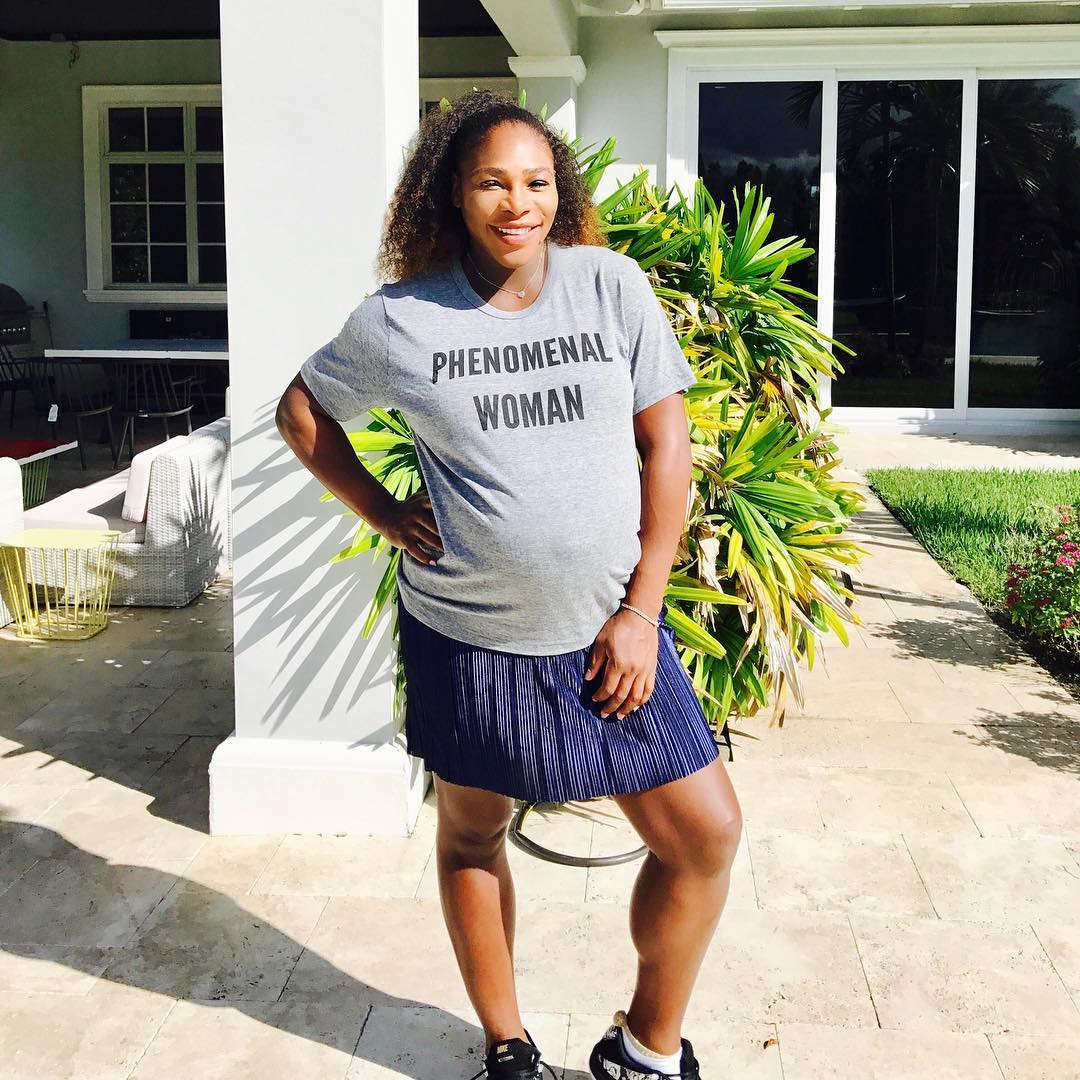 Adorable new snap of baby Alexis on Instagram!
Posted by Ellen Flynn
on
We're loving the new snap of athlete and super woman Serena William's new daughter Alexis Olympia O'Hanian.
Showing off her adorable bicep (no  doubt inherited from her tennis champion mum), Alexis also sports a onesie we will definitely be getting on board with!
The slogan aptly reads 'Smart and Strong like my Mama' and we think it's perfect for all little girls out there. If you love it enough, you can find it online at Carter's here or some lovely lookalikes on Etsy here.
Serena gave birth to Alexis just two weeks ago and announced her name to the world via her own Instagram account before setting up one for baby Alexis. Not only that, but Alexis also has her own Twitter; getting her social media game going faster than one of Serena's many aces.
The name Alexis means 'defender or helper' stemming from the Greek and 'noble and light' from the German. With a name like Alexis Olympia we can't help but foresee a strong, bright future with many achievements and accolades (hopefully some on the tennis court!) just like her Mum!
maternity&infant