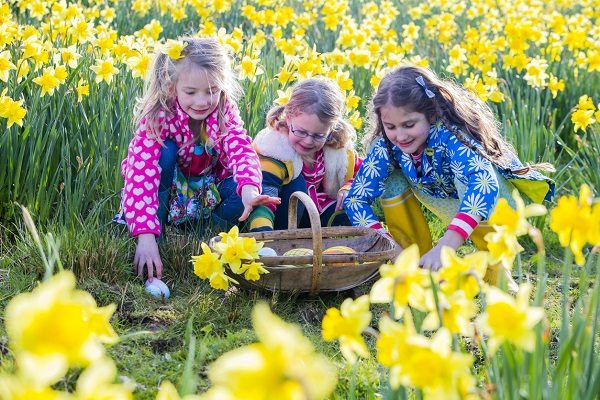 Five fun things to do this Easter weekend
Posted by Penny Gray
on
Yay! It's Easter – which means, chocolate, four days off work, more chocolate and yet more chocolate – what's not to like about that? Power up your Easter break by organising something fun for all the family to do – here are five of the best…
Organise an egg hunt
It wouldn't be Easter without an egg hunt. Organise your own with picture clues and little eggs and toy chicks along the way to find and discover. Or, have a great family day out at one of the various public hunts or special events around the country. For a comprehensive list of the special events around Ireland this weekend, see http://www.familyfun.ie/easter-weekend/
Have a family Easter party
Don't just stop at an egg hunt – arrange some other fun Easter-themed games, such as an egg on spoon race (try Kinder eggs rather than real eggs) or pin the cotton ball tail on the rabbit – an Easter version of the classic Pin The Tail On The Donkey game. Even better, get a rabbit pinata for the end of the party!
Think beyond chocolate
An egg hunt needn't just involve chocolate. Get some plastic eggs and hide them in the hunt too. Cut up a picture and when all the eggs are found, the kids have to put the picture together like a jigsaw. Or, test their maths by putting numbers inside each egg. When all the eggs are found, each child must add up the numbers they have found and the highest score wins a prize.
Make chocolate nests
A great rainy day activity for kids is baking. Give your usual Rice Krispie cakes an Easter twist by making chocolate nests. Cover crumbled Shredded Wheat in melted chocolate , allow to set in bum cases and top with Mini Eggs when they've set.
Visit a pet farm
The Easter holidays are the ideal time to visit a farm, as the weather is better and everything "springs" into life at this time. Phone ahead and see if there are any baby animals to meet, perhaps some baby lamps or baby chicks!
maternity&infant