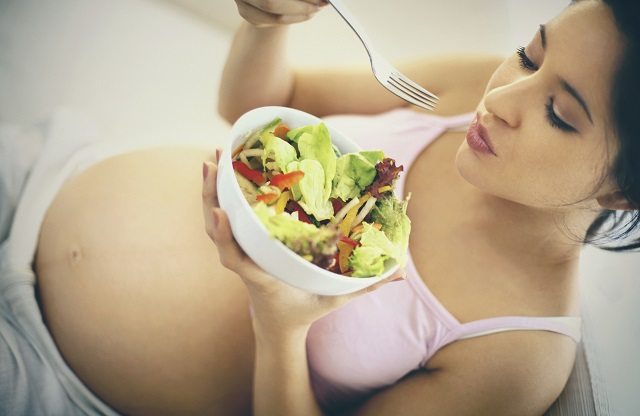 Five foods to boost your pregnancy
Posted by Penny Gray
on
Once we're eating for two, it can be difficult to know what's going to help or hinder our baby's development. If you want to give your baby the best start in life – before they've even been born – try incorporating these five pregnancy super foods into your diet.
Avocado
This has been the year of the avocado as the whole fitness industry came to the realisation that "fats" don't necessarily make you fat! (go figure) Well, it turns out this miracle vegetable can also help in the development tissue  and brain growth for your unborn fetus thanks to the abundance of Vitamin C, Vitamin B6, folate and potassium. Some say it can also do wonders for morning sickness. (We're convinced!)
Leeks
Many people are unaware of the many health benefits associated with leeks. This miracle veg is bursting with vitamins and minerals that will aid your growing baby. For instance, the high levels of Vitamin K supplied by the introduction of leeks to a pregnant woman's diet can help in healthy skeletal development of a baby. This, in combination with the high levels of calcium present, can contribute to healthy bone growth and maintenance for both mother and baby.
Figs
Unfortunately we don't mean the type you find in Fig Rolls, but natural figs have more potassium than bananas, along with calcium, zinc and fibre, which make them a perfect snack option for pregnant women, They'll also satisfy a serious sweet tooth!
Protein
While we know protein is a singular food, we couldn't neglect to mention it! Whether you get it from lean meats like turkey and chicken or from lentils and chickpeas, make sure you and your baby have a good dose of protein in your diet. The amino acids that make up protein are what will be used to build your baby's cells and body. This is especially important in the later part of your pregnancy, during the second and third trimesters.
Omega 3
Everyone remembers their mum plying them with fish oil capsules as a kid and now that you're about to be mother yourself, we suggest you keep up the tradition. Omega-3 fatty acids have a wide range of benefits including developing your baby's brain and eyes. You can get omega 3 in capsule form or from oily fish like salmon, which also provides protein and B vitamins.
maternity&infant