2017 People Winners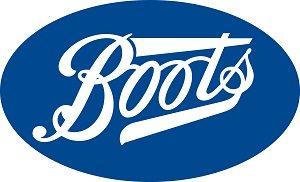 Boots Outstanding Achievement Award
Boots Outstanding Achievement Award went to a man who went above and beyond his duty to help a family in need.
Kevin Bell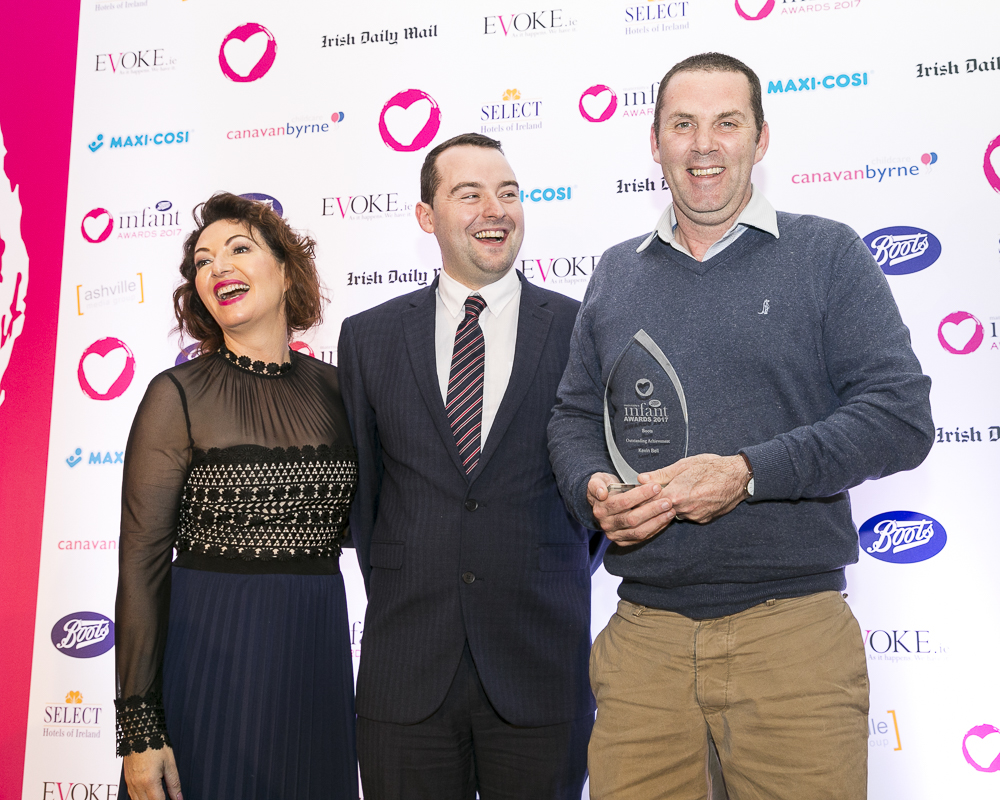 When a woman arrived frantically at Kevin Bells workplace, UPS Cork, looking for the truck that carries packages to the UK, she was informed it had left already. This woman was the aunt of a one-week-old girl, who was gravely ill and needed the package to be shipped to London urgently to get the results reviewed by a specialist in London.
---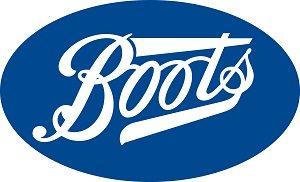 Boots Special Merit Award
Boots Special Merit is awarded for courage and compassion, the recipient is a woman who, throughout her life, has exhibited unrelenting charity to all who have met her.
Marie White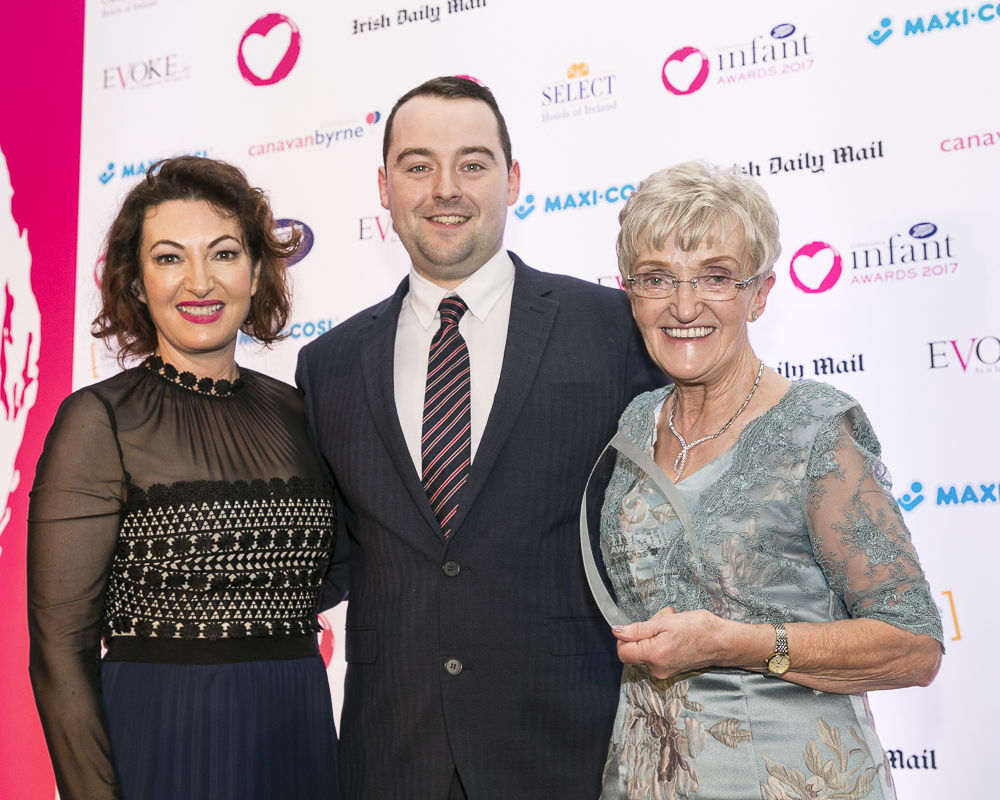 Marie White has always exhibited a talent for taking care of others. Throughout her life, she has given as much of herself as humanly possible to those around her.
---

Maxi-Cosi Dad of the Year
Maxi-Cosi Dad of the Year goes to a man who went that extra mile for his family and showed outstanding support through a, particularly tough time.
Keith Lynam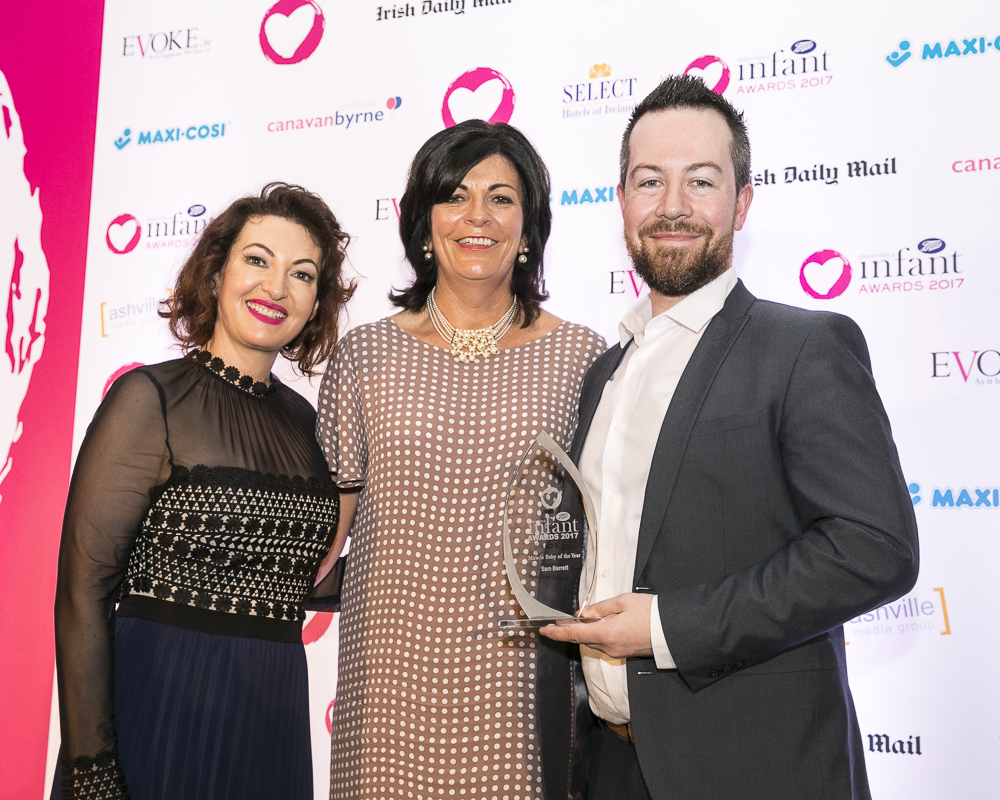 Born at 37 weeks, Keith Lynam held his twins Archie and Pippa in his arms; but he noticed Archie was experiencing laboured breathing. After numerous hospital visits and his insistence that his son be seen by a neonatologist, it was discovered that Archie's airways had not fully developed. Without Keith's persistence, the outcome could have been potentially devastating. Read More>
---

CanavanByrne Early Educator of the Year
Canavan Byrne Early Educator of the Year award works as a Montessori teacher whose compassion, and love for her students shines through every day.
Ida Lane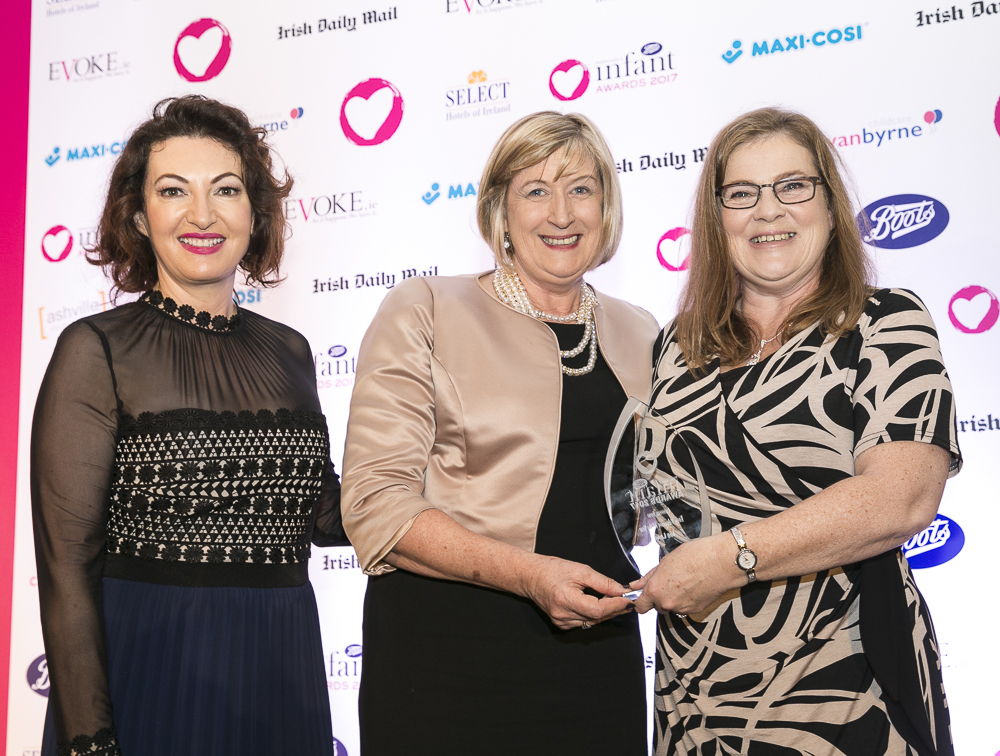 When Jennifer's youngest daughter became paralysed from the chin down, she was told that she would be unable to attend preschool for at least two years but Ida Lane didn't have any reservation about taking her on.
---

Irish Daily Mail Grandparent of the Year
Irish Daily Mail Grandparent of the Year has not only been a lifeline for her daughter and grandchildren but also a best friend and deserves to be recognised for all she does.
Ann-Marie Hourigan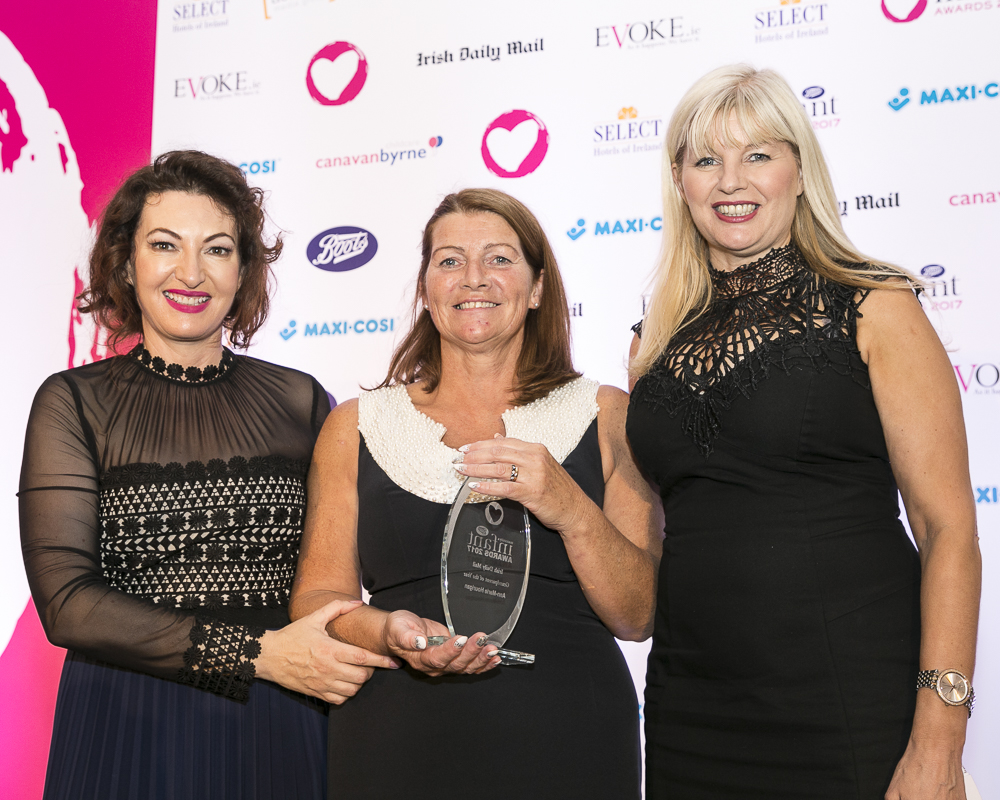 Her grandchild, Lily, is now six years old and there's nothing she looks forward to more than time spent with granny. Her brother Dylan, was born at 26 weeks and at 4years old he was diagnosed with autism and Ann-Marie was always on-hand to offer assistance to their Mum Caron.
---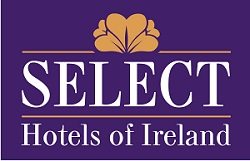 Select Hotels Business Parent of the Year
Select Hotels Business Parent of the Year has been labelled as the perfect example of what can be achieved when you combine passion and hard work.
Sarah Walsh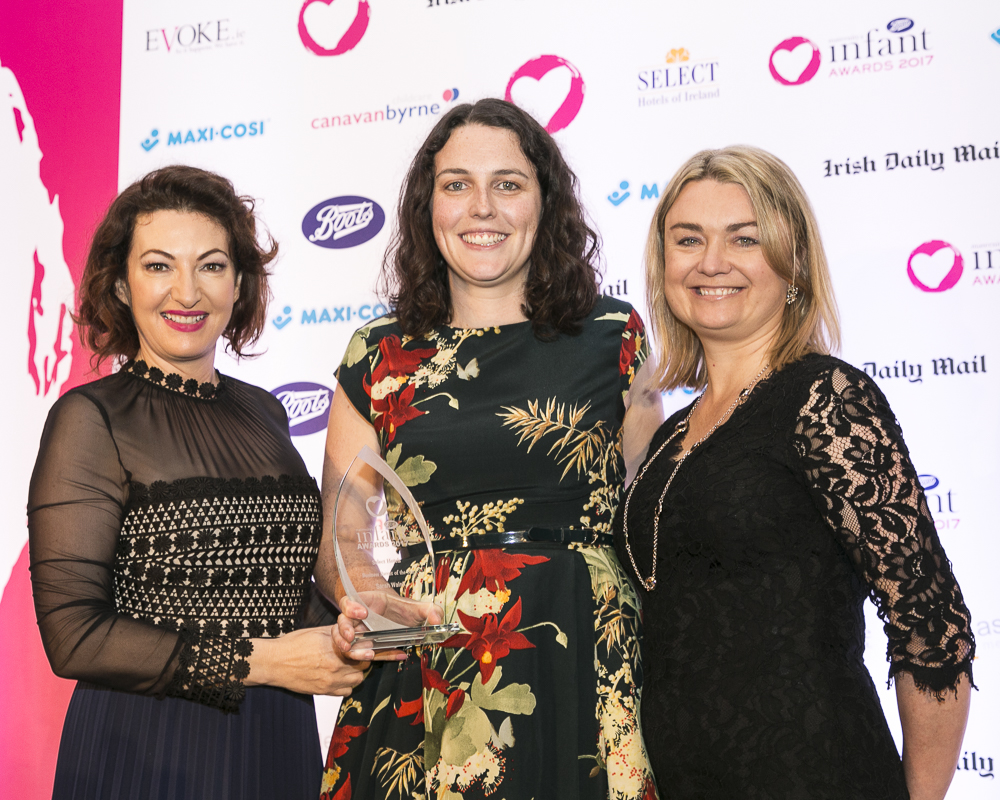 With a background in marketing, Sarah Walsh began her first business BabaBox, not only while she was pregnant but also during a hectic move from London, back to Ireland.
---
Mum of the Year
 Mum of the Year winner is not only excellent and attentive to her own children and those that she has adopted and fosters but also goes above and beyond to help any child in need.
Alison O'Reilly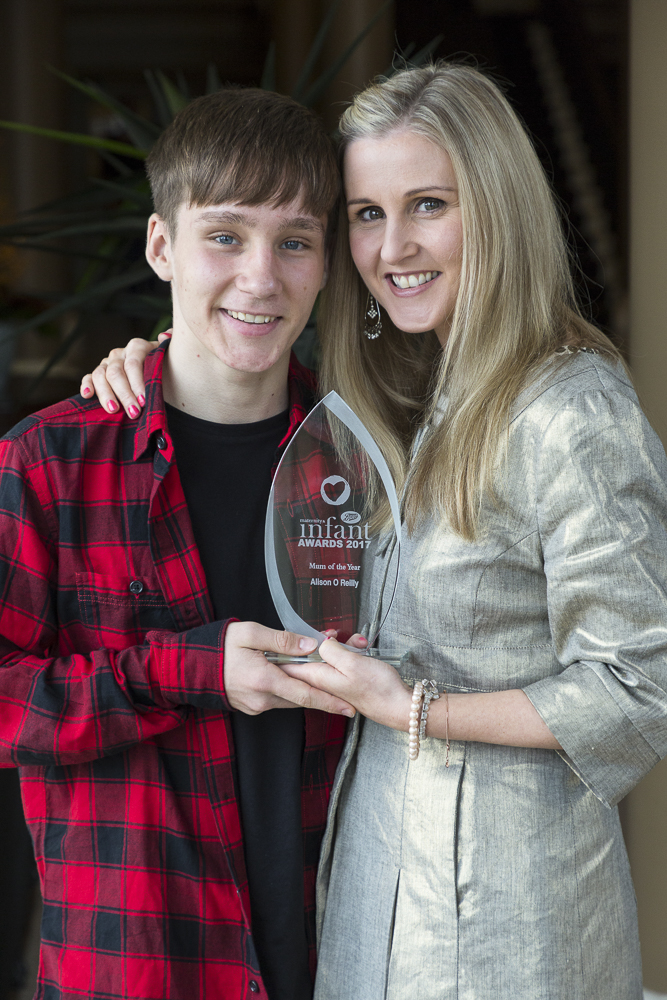 Alison makes time to care for patients in hospital who have little or no family support. Since returning from Calcutta and Ethiopia where she spent the past seven months caring for street children, Alison has been taking care of a child with severe special needs, in hospital.
---
Super Sibling of the Year
Super Sibling of the Year is a sensitive and inspiring child who has shown compassion and a caring relationship with his sister.
Kyle O'Driscoll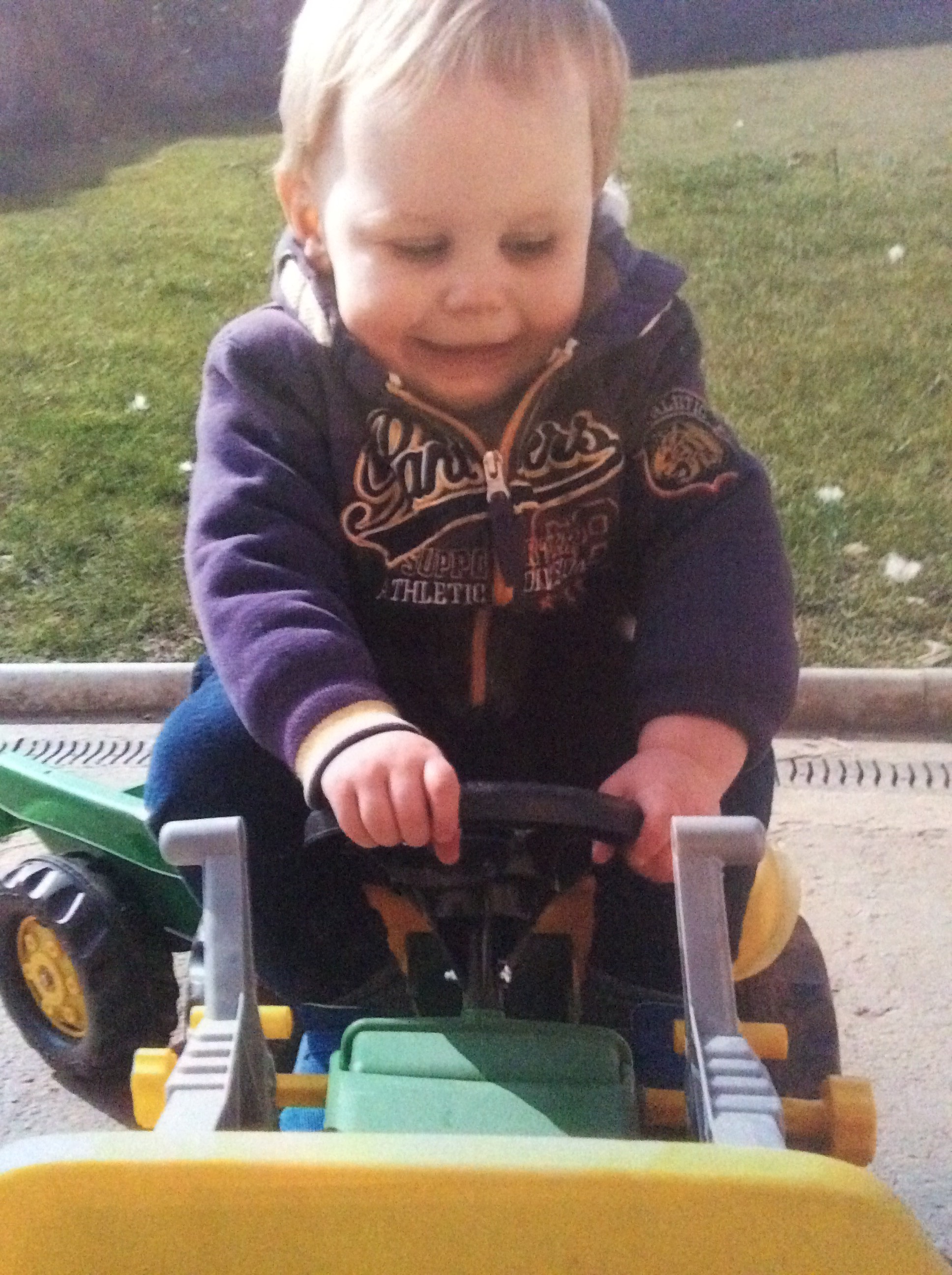 Kyle first showed he was deserving of this award when his sister Maria arrived into the world. Although it was difficult to form a bond with Maria due to her autism diagnosis, he is every inch the loving big brother; looking out for her and constantly checking that she's okay. Read More>
---
Miracle Baby of the Year
Miracle Baby of the Year faced seemingly insurmountable odds even before conception. However, his fighting spirit has seen him grow into the thriving young boy he is today.
Sam Barrett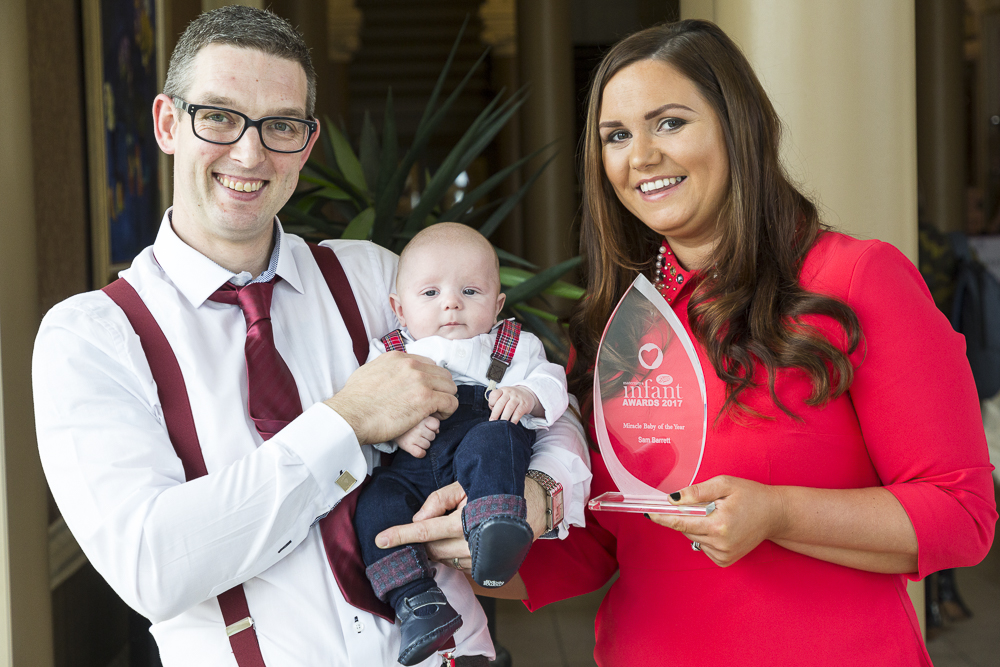 Ann and Aidan Barrett underwent IVF eight times without success and were beginning to lose hope. Ann chose to undergo one last attempt and two weeks after her ninth round they discovered she was pregnant and subsequently that they were expecting twins; unfortunately, later in her pregnancy, Ann miscarried one of the twins. Thankfully, Sam continued to thrive and at 34 weeks, decided it was time to see the world. Read More>
---
Child Hero of the Year
Child Hero of the Year was born with a rare genetic condition called OFD Type 1, which meant that it was highly unlikely that she would ever walk or talk.
Molly Byrne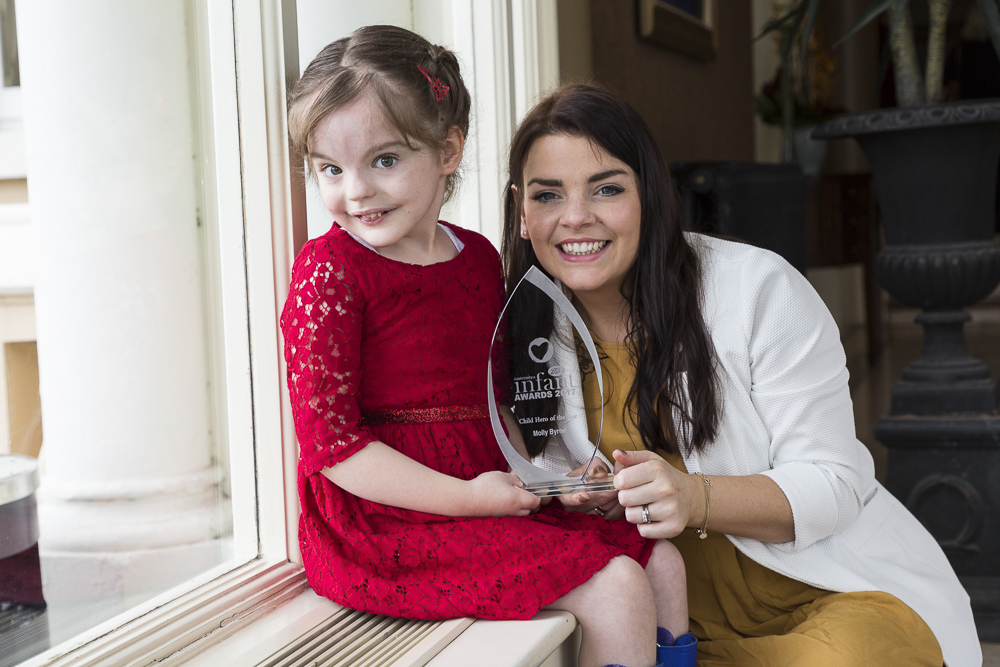 Molly Byrne persevered and surprised everyone, defying expectations with a smile and a sunny disposition. Little did they know, that Molly would achieve things that, at the time, seemed well beyond her reach. Read More>
---
Midwife of the Year
Midwife of the Year provided her patient with outstanding care and advice when she wanted a home birth.
Madelaine Gohrs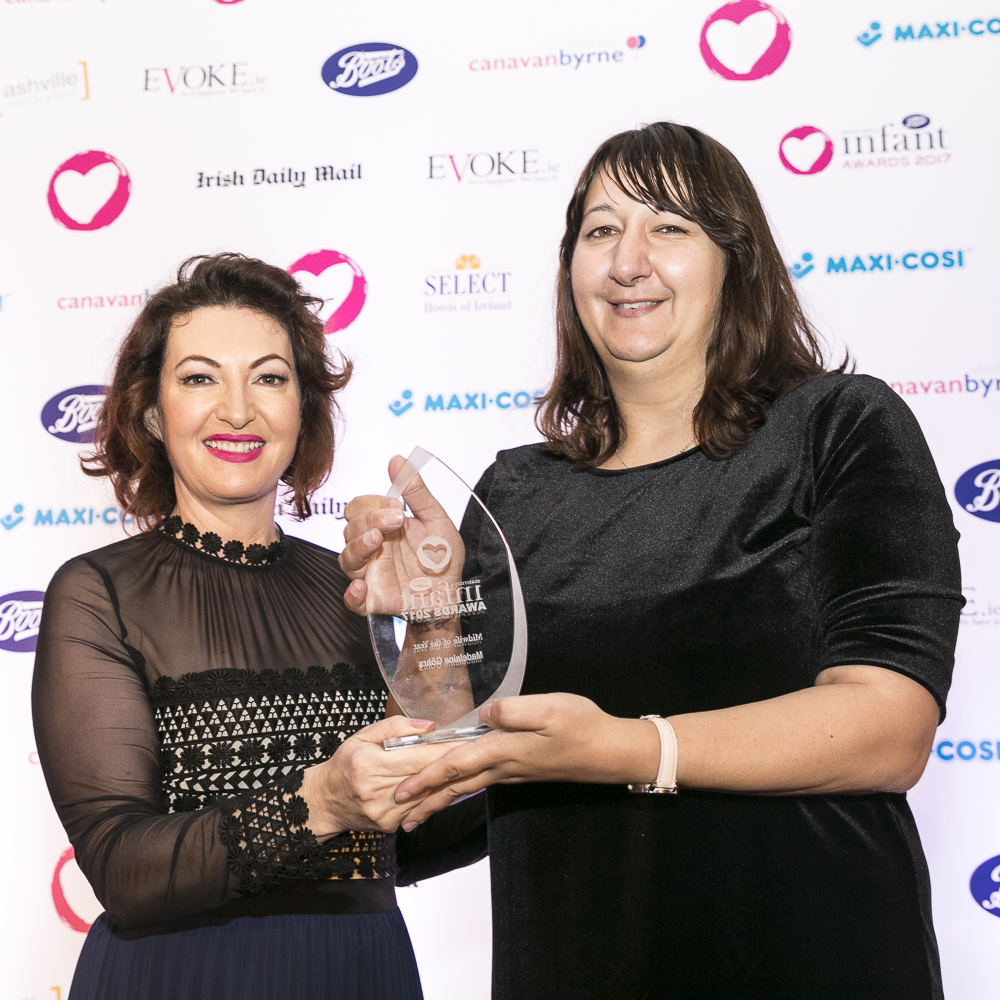 A traumatic experience during labour can be a difficult thing to get over, especially when another pregnancy presents itself. The desire to do things differently can be overwhelming.  Elly was sure she wanted a home birth and was searching for the right midwife to help her achieve this. Under Madelaine's care and attention, she helped Elly achieve her dream birth plan. Read More>
---
Young Achiever of the Year
Young Achiever of the Year Award goes to a young girl who has achieved more in her short life than most adults ever will.
Kaydi Smith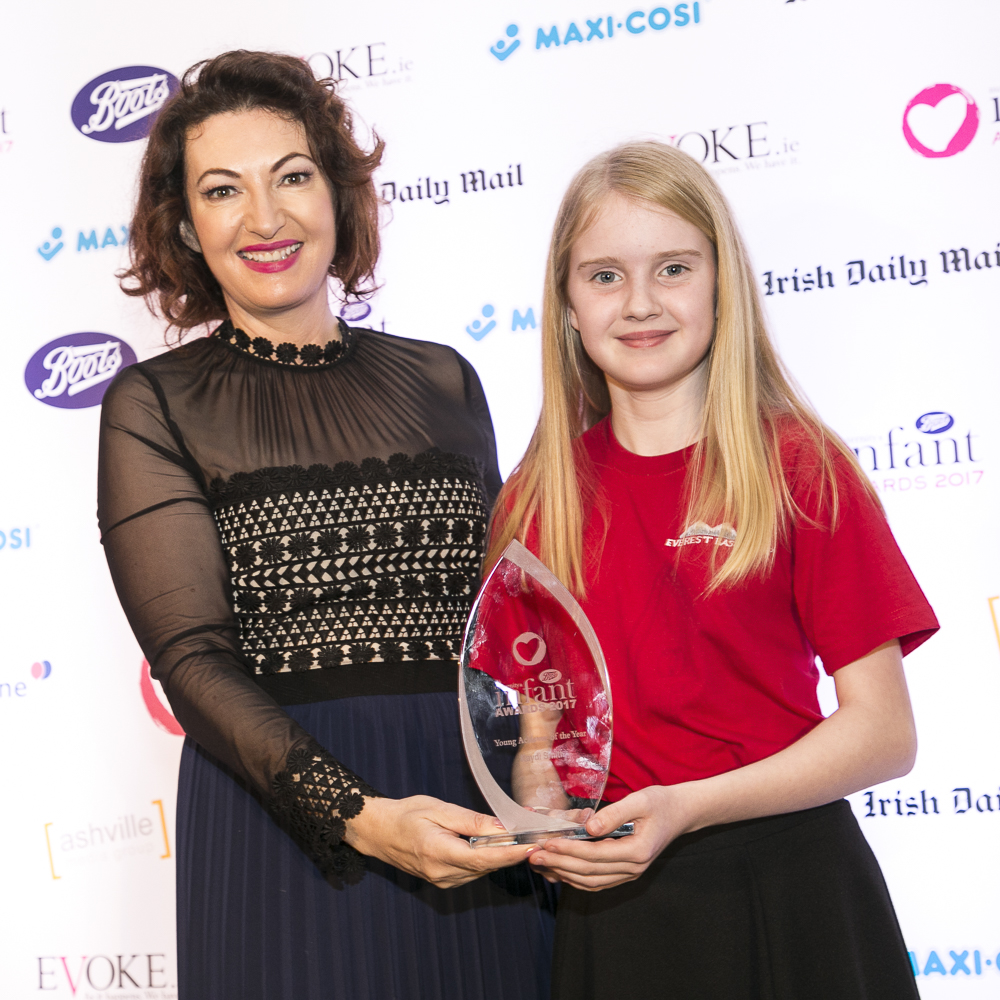 Kaydi Smith is a quiet, unassuming young girl with a love for the outdoors. Hiking from the tender age of three, climbing Carrauntoohil multiple times, getting to Everest Base Camp and undertaking Mt. Kilimanjaro to name but a few. Read More>
---
Pharmacist of the Year
 Pharmacist of the Year winner proved herself a valuable asset to her community through her caring and compassionate nature.
Anne Marie Fadden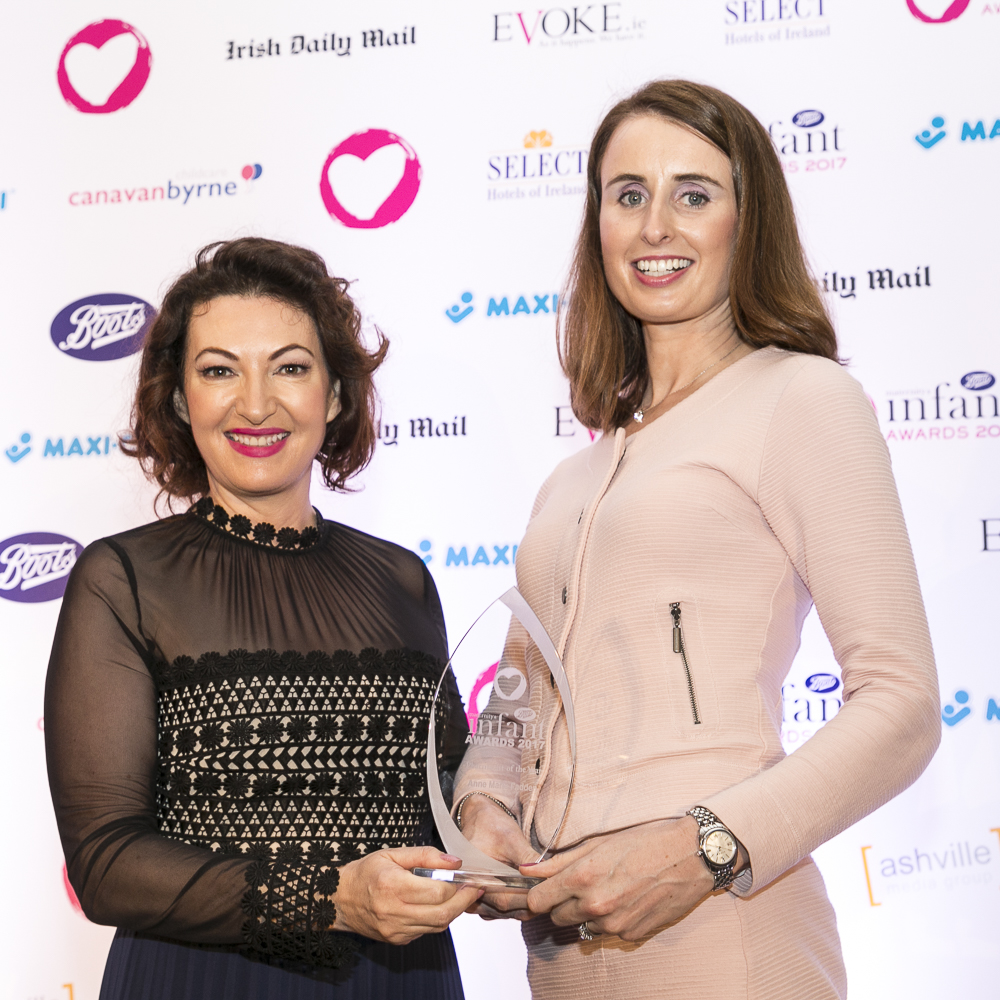 She has frequently gone above and beyond to help her customers, offering advice and reassurance through difficult times. For one family Anne Marie's genuine concern as to the welfare of both mother and daughter provided a welcome comfort even offering to personally deliver the medication to their home. Read More>
---
GP of the Year
GP of the Year has shown remarkable care and kindness with her patients, becoming a much-needed support for those in need.
Dr Eibhlin O'Callaghan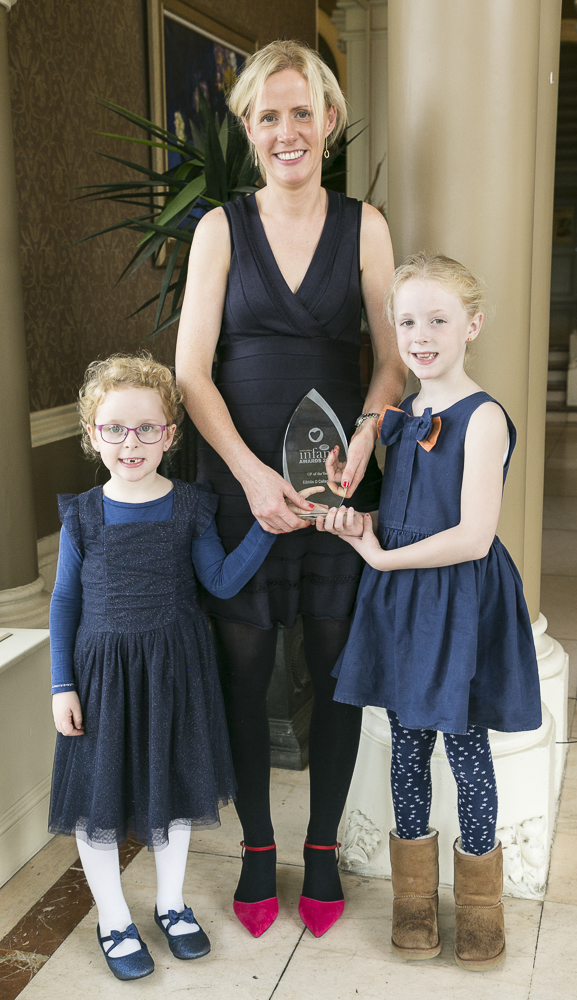 Dr Eibhlin O'Callaghan has shown an unending compassion and care towards her patients. One, in particular, Wendy Dunne, has experienced the true extent of Eibhlin's support throughout recent years following a miscarriage.
---