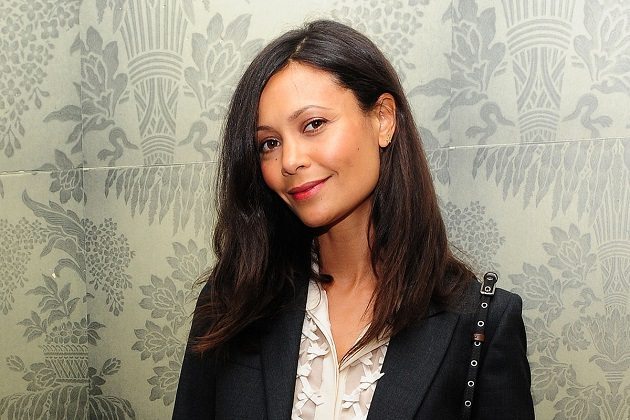 Home Births: What to expect
Posted by Penny Gray
on
Hollywood is having a baby boom. And some of our favorite celebrity moms are welcoming their babies at home.
However, not all of them are opting to give birth in hospitals.
Instead they decided on natural home births to bring their little bundles of joy screaming into the world.
When asked about her home birth, the beautiful Thandie Newton said she had "never been in hospital as a child or as an adult really, and I just associated hospital with being ill. And I felt beautiful and healthy and wonderful when I was pregnant, and being at home was the place I felt most relaxed and comfortable."
Thandie, who gave birth all of her 3 children at home, is joined by Gisele Bündchen, Cindy Crawford and Stacy Keibler, as they all gave birth to their children in the comfort of their own homes.
But what are home births actually like?
The facts
If you want to be one of the many women giving birth at home, the chances are you've already discussed the logistics of home birth with your midwife, and if not we suggest you start discussing it now.
Create a space. Decide on where you want labor and delivery to take place, and clear the area of any fragile objects, special carpets, cumbersome furniture, or precious items. Having a baby (whether you give birth at home or in a hospital) is messy — there's often a lot of blood; so as you're preparing for childbirth put away anything that may become stained, soaked, or otherwise ruined.
Pile up clean sheets and towels. Wash everything that may come into contact with you and your newborn when you give birth at home, and store in plastic bags to ward off dust and debris.
Know your backup hospital and keep the number close by for easy access. Make sure your partner and midwife know how to get there.
Going into labour, you will need to stay calm and relaxed so make sure you are surrounded by the person (or people) that make you feel comfortable.
Once the placenta is delivered, your midwife will check to see if you have a tear that needs stitching. Most tears can be stitched up by your midwife. If the placenta doesn't come away, or if you have a very bad tear, you'll need to go to hospital. These are two of the other most common reasons for transfer to hospital from home.
If all is well, the midwives will probably leave you and your partner alone with your baby for a while. Then they'll check your baby over and weigh her. Whether you are breastfeeding or formula feeding, your midwife will help you with the first feed, if you need it.
Your midwife will stay until she is happy that you are comfortable and well. She'll see you into bed, and clear up any mess.
It is an experience to give birth to your baby in your very own home, and make sure to acknowledge your great achievement.
maternity & infant