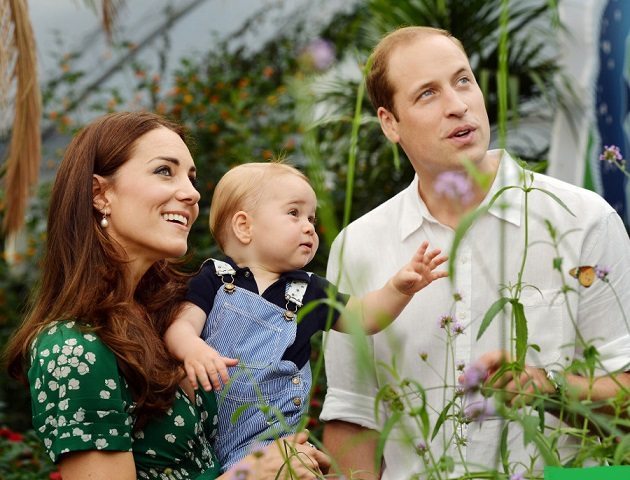 With her due date only days away speculation on what the newest royal baby will be called is coming to a head.
Since announcing that they were expecting their third baby back in October, the Duke and Duchess of Cambridge have been under more media scrutiny than usual. Since that fateful tweet, the world has been abuzz with possibilities for new Royal Baby's name in a similar way to their first child George and second child Charlotte.
Choosing a name for your baby is the first major decision a parent makes for their children. Names carry meaning, and weight and often influence a child's life and the adult they will become.
Here are the top contenders for royal baby number 3's name!
For a little princess
Alice
Alice was a top contender for little Charlotte in the months before her birth so we can see why this is still in the top spot this time around. The Duke of Edinburgh's mother was called Alice and Princess Alice of Battenberg became Princess Andrew of Greece when she married Philip's father.
Amelia
Princess Mia Thermopolis Amelia Mignonette Grimaldi Thermopolis Renaldo anyone?!
Amelia was the name of one of George III's daughters. Born in 1783, Amelia was the youngest of the king's 15 children.
The name was the most popular girls' name in England and Wales for five years from 2011, until it was knocked off the top spot by Olivia in 2016. We can see it returning to the top spot if a little princess is given this name!
Alexandra
Alexandra is one of the Queen's middle names. It is also the name of her cousin, Princess Alexandra. The Queen's great-grandmother was Queen Alexandra. Queen Alexandra, who was born in 1844, was married to King Edward VII.
Isabella
Isabella could also be a contender. There is a young Princess Isabella of Denmark, who was born in 2007.
Mary
Mary is one of the Queen's middle names. It was also her grandmother's name. Mary of Teck married George V.
Victoria
Queen Victoria was previously the longest-reigning monarch in British history before she was overtaken by Elizabeth II in 2015. Victoria was queen for more than 63 years, acceding to the throne in 1837. Britain had evolved into a constitutional monarchy. She became the figurehead of a vast empire and her reign spanned the rest of the century.
For a little prince
Albert
Queen Victoria used to insist that the name Albert was used as a middle name by her descendants, if not a first, in honour of her much-loved consort Prince Albert. Prince Harry has Albert as one of his middle names.
Arthur
One of Charles's middle names, Arthur is also one of William's middle names and was a middle name of the Queen's father, George VI. Arthur would evoke thoughts of the legendary King Arthur, leader of the Knights of the Round Table, who supposedly lived in the 5th or 6th century.
Charles
William may want to pay tribute to his father. Charles is also the name of Diana, Princess of Wales's brother, Earl Spencer.
Philip
William and Kate could acknowledge William's grandfather, the Duke of Edinburgh. Both Charles and William have Philip as a middle name. They could opt to use the nickname Pip. Kate's sister is Philippa, known as Pippa.
What name do you think will top the polls?
maternity&infant