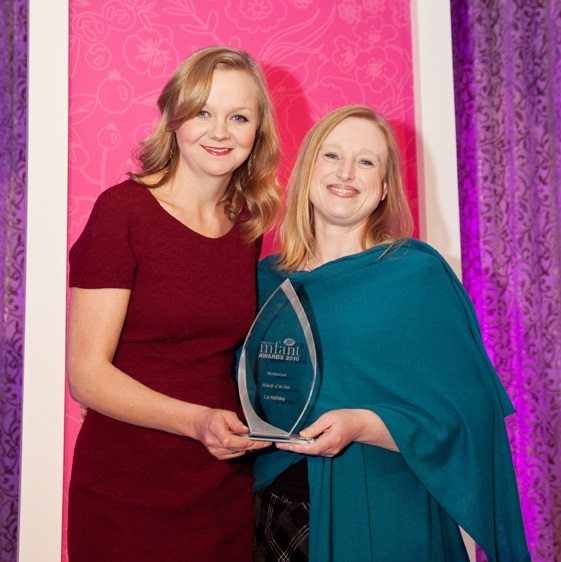 Our Mothercare Midwife of the Year winner was there to support her patient through a nerve-wrecking pregnancy, delivery and beyond.

Liz Halliday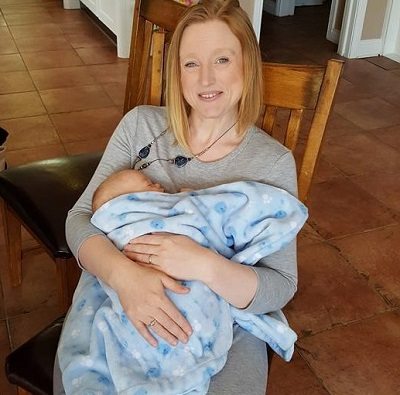 When Ruth McManus found out she was pregnant again, she was concerned that because she was over the age of 40, she wouldn't be able to have a home birth because of the HSE's rules. However, when she discovered the new Neighbourhood Midwives service, her hopes for a home birth were renewed. "While tapping into an unmet demand for home birth services, NM is not just for home births (with birth pool provided), they also offer antenatal and/or postnatal care at home, a doula service and more."
From the start of her pregnancy, Ruth knew she would need a lot of emotional support, and this is where the expertise of her midwife, Liz Halligan, came into play.
"The reassurance of having a trusted midwife by my side is hard to put into words. Liz had the time to listen – if I needed her, she was only ever a phone call away. While thoroughly professional and highly experienced, the practical aspects of the antenatal visits were not her only concern. We had plenty of time to talk through different scenarios and options in a relaxed, unhurried way. No question was too big or too small. I felt listened to and cared for."
Ruth went into labour at 34 weeks and 5 days, in the middle of the night, with the two children asleep in bed and her partner two hours away. "The first person I rang was Liz. Her calm reassurance at the other end of the phone was just what I needed. I knew immediately that, at such an early gestation, I would have to go to hospital, but this was something that we had already discussed. Liz was with me within minutes and drove me to the hospital. I was very lucky that the hospital staff allowed Liz to stay with me in the delivery room where her support was wonderful. While I was terribly disappointed to end up in hospital and devastated when my newborn was taken up to NICU, I trusted Liz to help me make the best, informed decisions to keep me and my baby safe. Her continued support was hugely important, right through baby's three days in NICU and the transition home and the emotional rollercoaster that comes with postnatal hormones.
"I'm absolutely thrilled that Liz is receiving this award, as I can't think of anyone who deserves it more. Her calm and reassuring presence was a lifeline to me, especially when things didn't go according to plan. Anyone who has been lucky enough to have Liz as their midwife knows that you couldn't wish for a safer pair of hands, or a more lovely person to be by your side through thick and thin."